Celebrating 100 years of service to women and girls,
lifelong education and positive societal change
AAUW Mission Statement
AAUW advances equity for women and girls through advocacy, education, philanthropy, and research. In principle and in practice, AAUW values and seeks a diversified membership. There shall be no barriers to full participation in the organization on the basis of gender, race, creed, age, sexual orientation, national origin or disability.
AAUW Glendale Vision Statement
AAUW Glendale is committed to making a significant impact on education and equity for all women and girls. We will remove barriers and develop opportunities to enable women and girls to reach their full potential. This shared vision drives the work of AAUW at all levels.
AAUW Glendale Values Statement
Nonpartisan., Fact-based., Principled, Inclusive and Intersection. 
Fall is Here!
Board Meeting, Monday, October 23rd at 4PM [ZOOM]
Join the AAUW Glendale Branch Board.  The 'live' agenda is listed under Governance and the meeting will be in Zoom.  The ZOOM link is listed under Members' Only.  Please join us–all members invited!   Agenda for viewing is here 
MOVIE TIME:   Sunday, October 29th  at 1PM
DREAMS. This imaginative Japanese production presents a series of short films by lauded director Akira Kurosawa. In one chapter, a young boy spies on foxes that are holding a wedding ceremony; the following installment features another youth, who witnesses a magical moment in an orchard.  Contact Mary E by October 26th at maryelgab@gmail.com  if attending.   
Refreshments, Donation $15 or less, cash preferred    Snacks to share appreciated.  Contact Mary Elgabalawi for more information.  Movie SIG listed on the SIG website. 
The November movie is canceled. Next screening will be in January.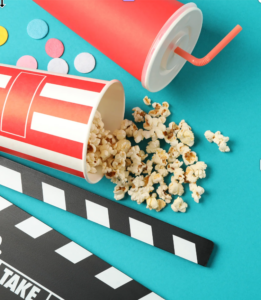 ZOOM Meeting Saturday, November 11, 2023 at 11AM  [10:30-11AM Social Time]
"The State of the State"  with AAUW CA president, Sandi Gabe, will discuss the new and exciting efforts of AAUW at the state level.  Also, a member of the state Public Policy Committee, Dr. Missy Maceyko, co-chair of the Public Policy Committee will present an update of what Public Policy is doing.  The ZOOM link is located on the Members' Only section of the website and a reminder announcement will be sent 48 hours before the meeting.  Link on Public Policy Priorities
Holiday Party at the Tam O'Shanter-Tuesday, Dec. 5th


Reservations deadline—Wednesday, November 29th.